Finding Domains in List
Requires Domain Punch Pro v4 build 03-09-2018 and later. Use the SQL Filter option if you have Watch My Domains ISP.
In Domain Punch Pro you can use the Auto Sorted List > Containing Word filter to list domains that start or end with a word or have specified number of characters.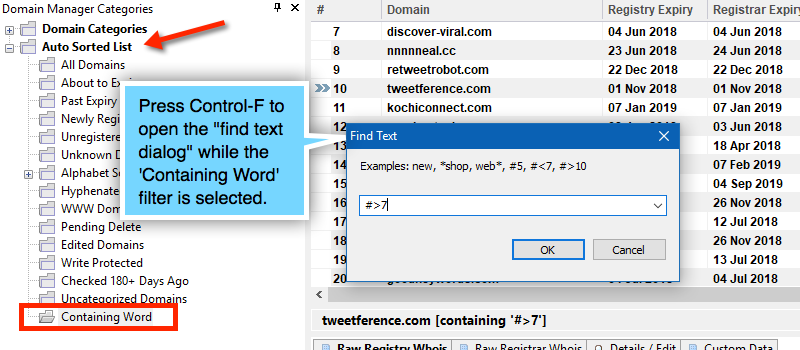 Example Searches
Press Control-F to open the 'Find' dialog while the 'Containing Words' filter is selected.
Use web* to find domains that start with the word web
Use *web to find domains that start end the word web
Use #9 to find domains that are 9 chars long
Use #<9 to find domains that are less than 9 chars long
Use #>9 to find domains that are more than 9 chars long