How To Use Watch My Domains ISP on a Shared Network with Multiple Users
The site license version of Watch My Domains ISP allows multiple users to work on a centralized domain name portfolio database. To do this, simply setup a shared network folder that will hold the database. Configure all Watch My Domains ISP work-stations to use this shared folder as the "data store path"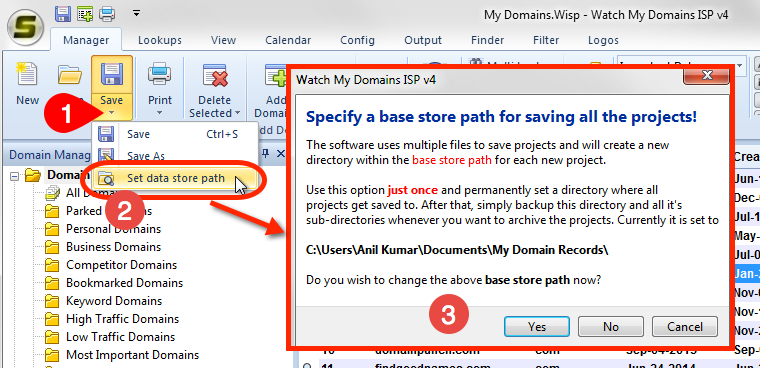 ---
Make sure that you have purchased a site license to be able to run multiple instances. Site licenses are not expensive and you can easily upgrade single user licenses to site licenses by contacting us or by clicking on the red-toolbox button on top right corner of the Watch My Domains ISP software window.