Watch My Domains SED v5 for Cloud / Web Server
Domain Name Management Made Easy
Watch My Domains SED is a web/cloud-based application and platform for the management of domain names, SSL certificates and DNS records and is available as an on-premise installation or as SaaS (Software as a Service). Install it on your servers within your network as a self-hosted private application or have us provide the application on a secure dedicated cloud server (SaaS) and take care of the technical aspects.
You can easily integrate Watch My Domains SED with your existing corporate applications using a comprehensive API. It also supports multiple databases (MySQL, Oracle, MS SQL, PostgreSQL, SQLite) for backend storage. Our technical support options include custom modifications. Support contracts may be yearly or for up to 3 years at a time.
You can download the application and try it yourself or contact us to set up a dedicated private installation just for you. Watch My Domains SED comes from a company that has been providing domain name management solutions for the past 23 years.
---
Get in Touch With Us Download &amp Install Directly Product Data Sheet (PDF)
Fully Managed & Dedicated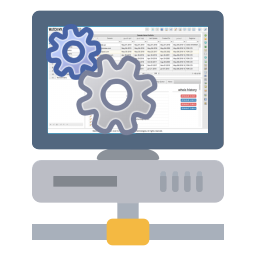 We will setup a fully managed and dedicated production level installation for you to evaluate and then subscribe. We will take care of all the technical stuff. Some conditions apply.
Self Hosted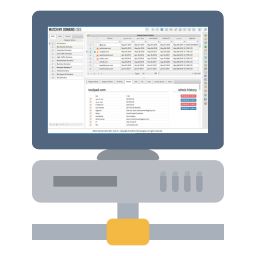 Install on your own server, requires that you have access to a web server. There is no need to provide any contact information before you download.
Free for 30 days (may be extended for additional 15 days at a time to as many times, within reasonable limits), payment details are not required for evaluation.