How To Reorder Domain Categories
Domain Punch Pro and Watch My Domains ISP support categorizing domains into groups. The domain categories appear in a tree in a panel within the software.
Here is how to reorder the categories.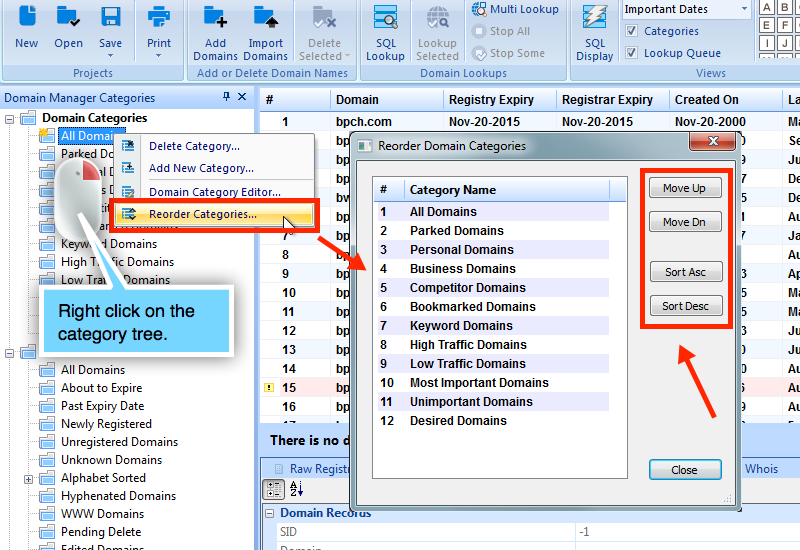 You can also sort the categories alphabetically.
Some of these options may be available only in the latest versions of the software.