Free for 30 days (can be extended on request), payment or contact details are not required for downloading.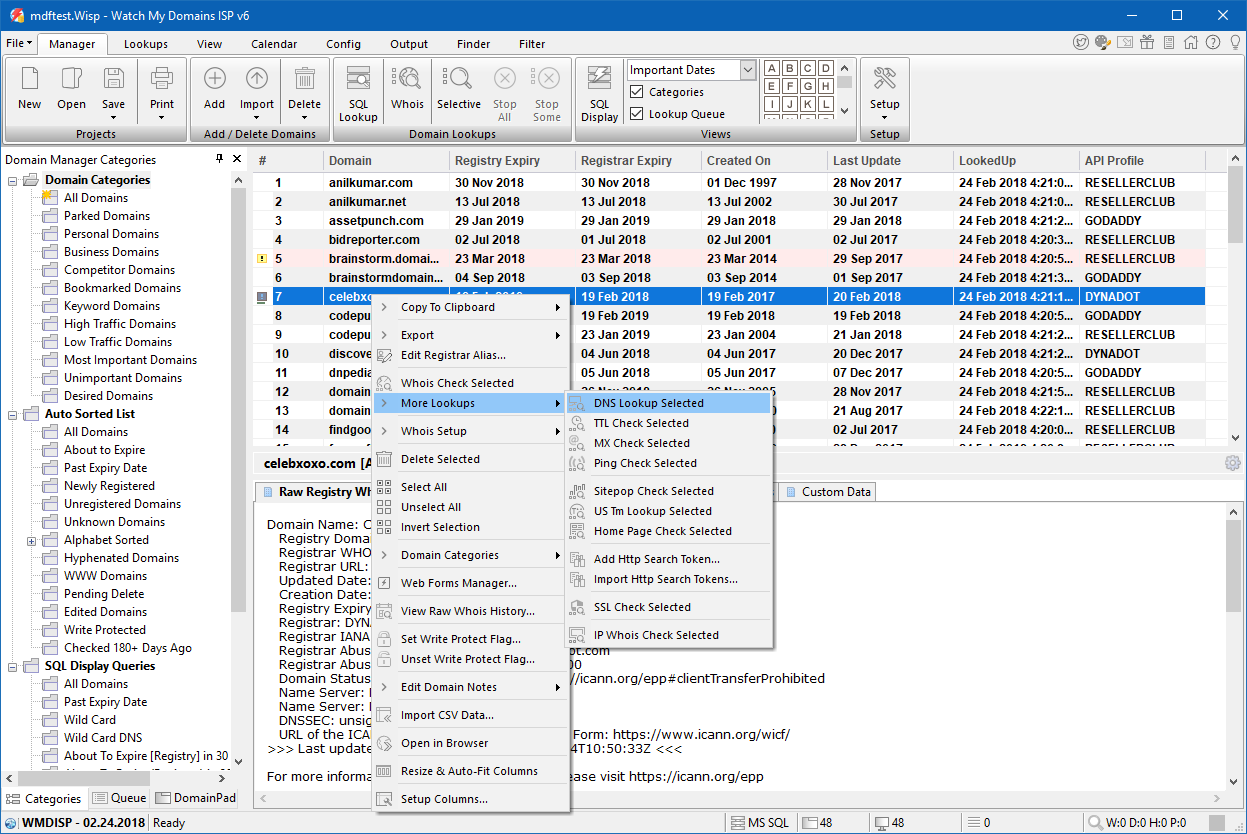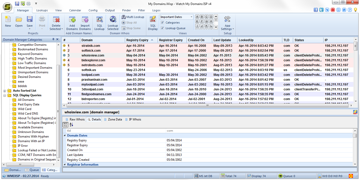 click to zoom
Monitor Expiry Dates, MX Records, SSL Expiry Dates and More
Watch My Domains ISP can monitor a large number of data related to domain names. These include domain expiry dates, creation dates, domain contacts, name servers, IP addresses, MX records, SSL certificate data and more.
All domain names that are expiring soon are highlighted and displayed with an alert icon next to it.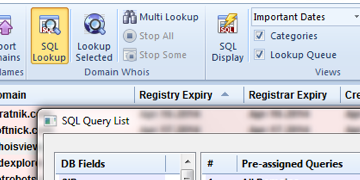 click to zoom
User Configurable, Rule Based Domain record Display and Lookups
Watch My Domains ISP uses a real database for storage. This means that you can use powerful SQL queries to control both display and lookup of domains. You can quickly create rules for lookup. For example, re-lookup all domains that have an expiry date in April or check the root IP addresses of all domains that use a specific name server.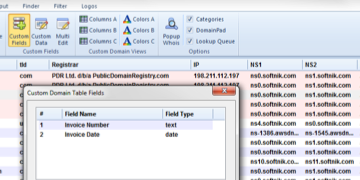 click to zoom
Create any number of custom data columns, attach notes and more.
Attach different notes to each domain and see them as part of the domain data table.
You can also add any number of custom data columns. These columns can then be displayed as part of the domain table. You can add data to these columns by importing from a CSV file or by manual editing.
Calendar View in Watch My Domains ISP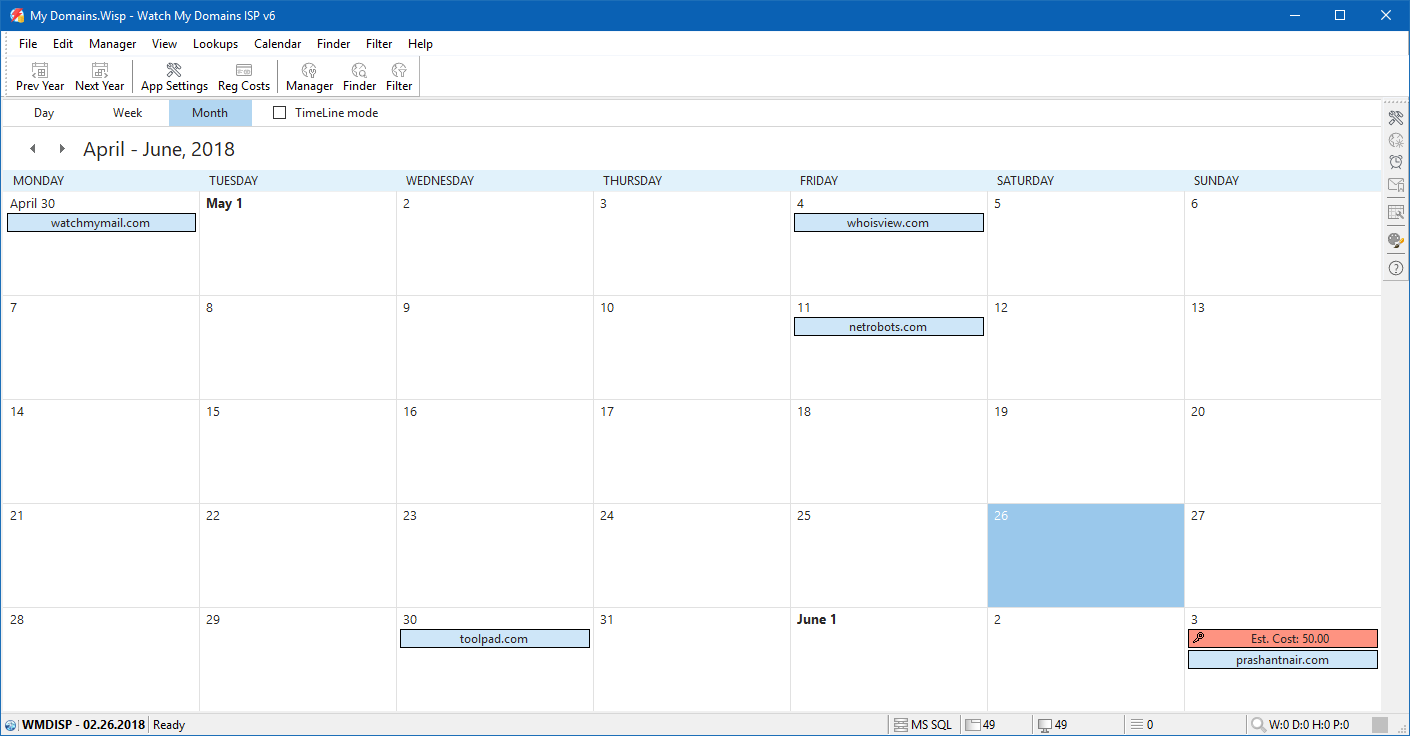 Monitor Important Data Related To Domains!
Domain Expiry Dates
Domain Creation Date
Domain Last Update Date
Domain Status (redemption, registrar-lock, registrar-hold, active, etc.)
Raw Whois Text Data
Associated Name Servers
Root and WWW IP Addresses
Domain Root Record TTL Values
Domain Zone Data (AXFR)
Domain MX Records
US Trademark Records
Associate SSL Certificate Data including Expiry Dates
Web Visibility Data
Monitor the Domain Home Page Data
Integrated Domain Name Filter
Registrar Related Information
Domain Contact Records
Domain Registrant Information
Ping check of the server that hosts the domain. You can do this at regular intervals.
Automatic IDN (International Domain Names) support
Some Quick Reasons to Use Watch My Domains ISP
Watch My Domains ISP is a powerful database driven application for domain name portfolio management that can automatically find & display all relevant domain related data (expiry, created and last updated dates, name servers, domain IP addresses, MX records, SSL data)
Quickly find domains that need to be renewed every month. Ensure that you never lose a domain name because you forgot to renew it! The calendar view makes this even more simple.
Find domains that point to invalid or wrong IP addresses. Watch My Domains ISP tabulates the IP addresses each associated website is pointing to.
Find domains that have a wrong email contact. At all times make sure that you have control over your administrative email contact and your registrant email address is working.
Use SQL based display and lookup queries to display or refresh domains that satisfy select criteria. Want to re-lookup and refresh data for all COM and ORG domains that were renewed 6 months before? Want to display all CO.UK domains that contain the letter 'z'? All of these are very easy to do with Watch My Domains ISP!
Need More Information on Watch My Domains ISP?