Domain Name Research Software
Domain Name Filter Pro
Windows software for finding domains pending delete or domains that are about to drop and contain the keywords you want. You can download domain drop lists from various registrars and filter them from within the software itself.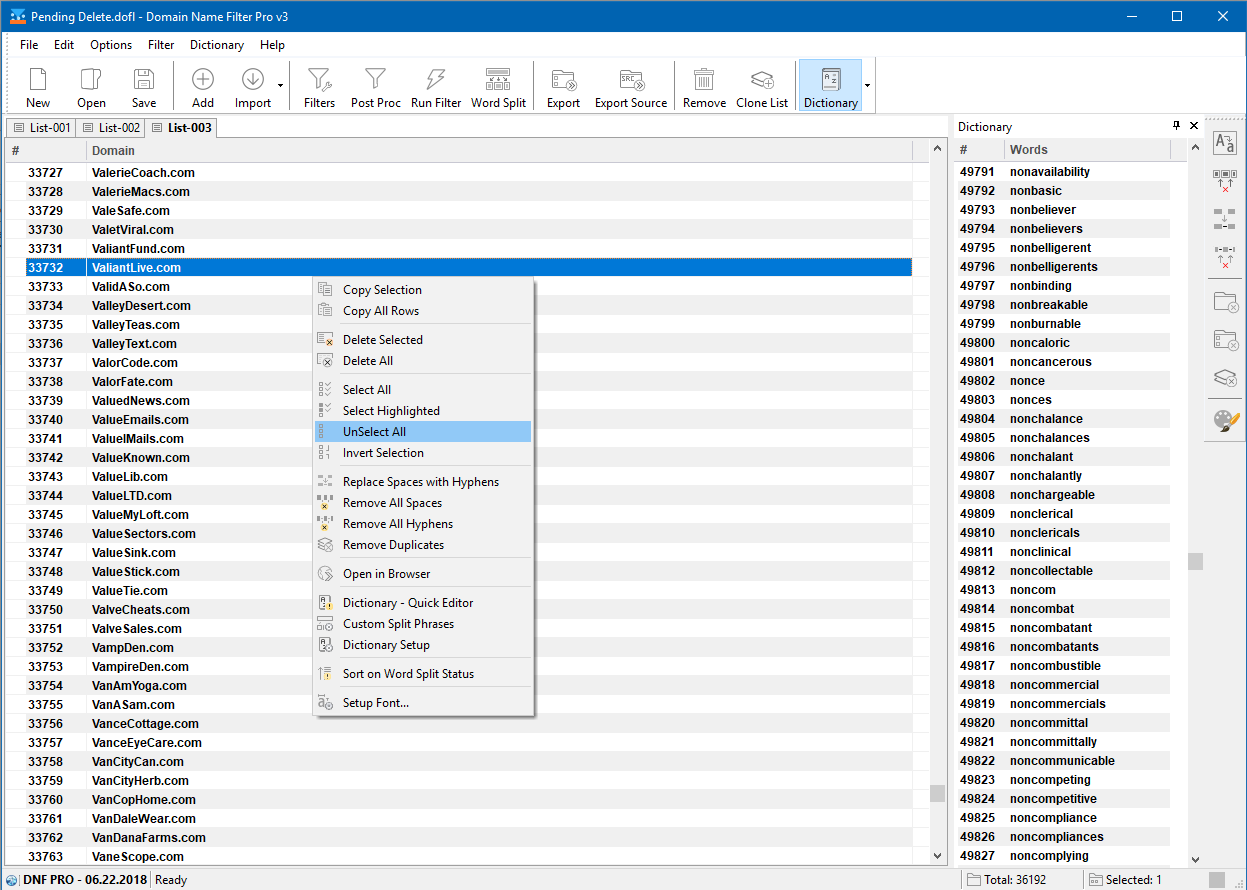 Domain Name Analyzer Pro
Find good, available domain names. Domain Name Analyzer Professional is a powerful Windows software for generating domain names from keywords and character templates and checking if they are available to register.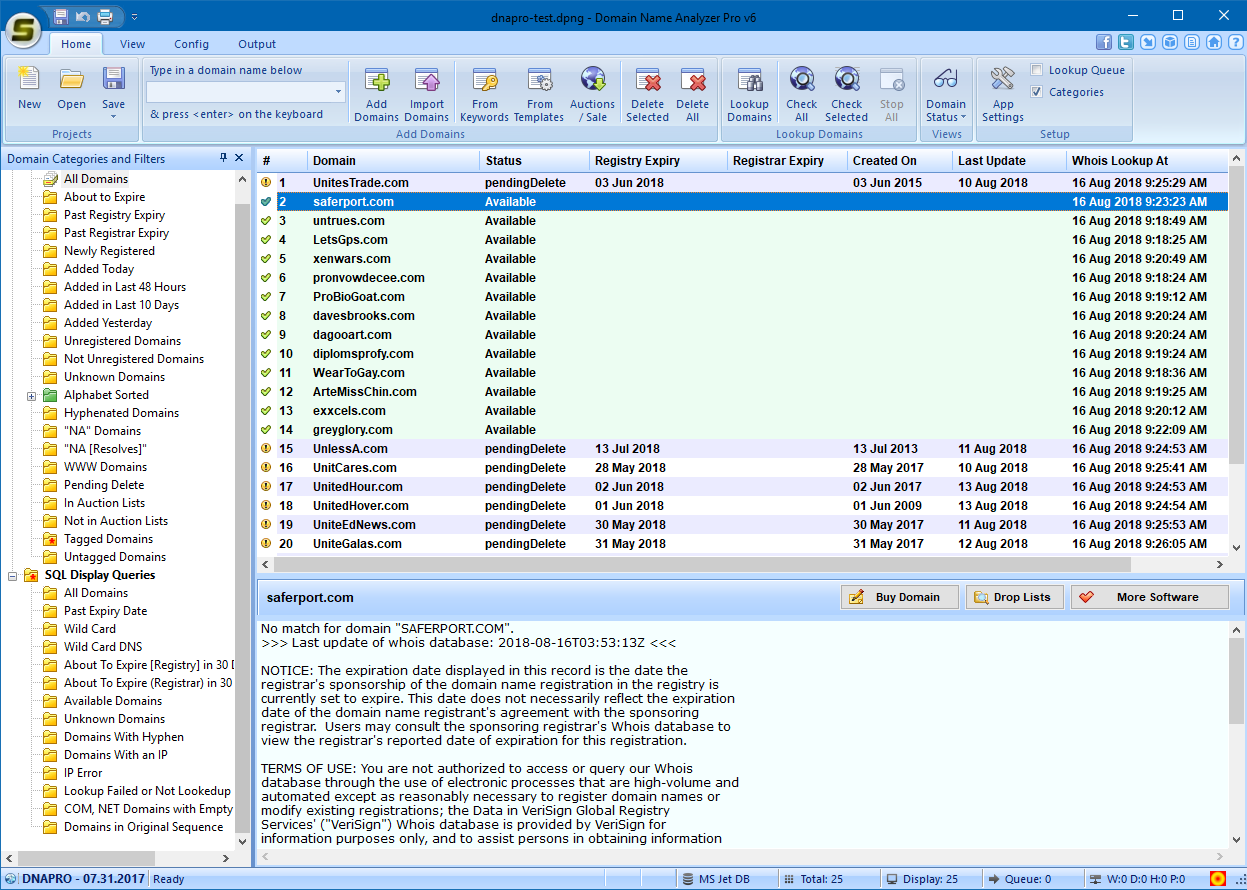 Domain Name Filter Professional
Credit Card or Email address is not required for downloading the trial.
Looking for Solutions to Manage Your Existing Domain Name Portfolio?
Select from a range of software tools for domain management. We have software tools for all platforms including Mac OS X, Windows Desktops and Linux Servers.