DomainPunch.Com is a service of Softnik Technologies, founded in 1999.
DomainPunch.Com started life as "Find Good Names" in June 2000. It featured the early version of Domain Name Analyzer, a free Windows software for quickly creating domain names from keywords and then checking for availability.
Domain Name Analyzer was originally released in December 1999 at a different site (freesoftware.org) and had proved very popular with a number of software download sites (WebAttack, Jumbo, NoNags, MyFolder, SlaughterHouse, etc.). There was even a full length article about Domain Name Anlyzer in Bangkok Post.
Currently DomainPunch.Com provides the widest possible options for domain portfolio management. We have products for Windows, Mac and Linux. Our web based solutions allow the applications to be accessed from a range of devices including computers, tablets and mobile phones.
Here are some screen-shots of the old sites!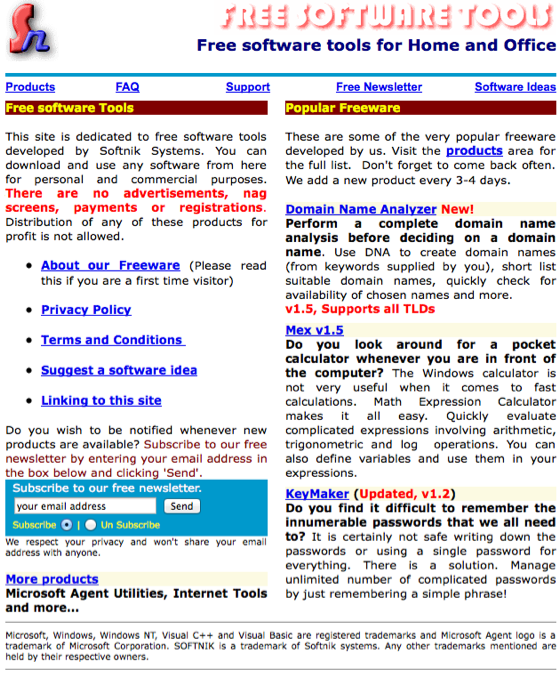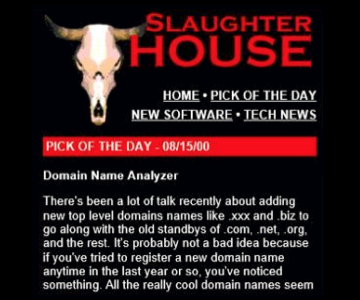 Pick of the day on August 15, 2000 at Slaughter House. This, now defunct, software download site was owned by Andover.Net, the then owner of Slashdot.