About DomainPunch.Com
---
DomainPunch.Com is a service of Softnik Technologies, a privately held company founded in 1999.
---
DomainPunch.Com started life as "Find Good Names" in June 2000. It featured the early version of Domain Name Analyzer, a free Windows software for quickly creating domain names from keywords and then checking for availability.
Currently DomainPunch.Com provides the widest possible options for domain portfolio management. We have products for Windows, Mac and Linux. Android and iOS (iPad and iPhone) versions are also on the way.
FreeSoftware.Org
---
Domain Name Analyzer was originally released in December 1999 at a different site (freesoftware.org) and had proved very popular with a number of software download sites (WebAttack, Jumbo, NoNags, MyFolder, SlaughterHouse, etc.). There was even a full length article about Domain Name Anlyzer in Bangkok Post.
In March 2000, we released an advanced version called Domain Name Analyzer Professional. It found success very quickly (the very first sale within a few minutes of release). This lead to the idea of a dedicated site for Domain Name Software. Thus Find Good Names and later Domain Punch were born.
---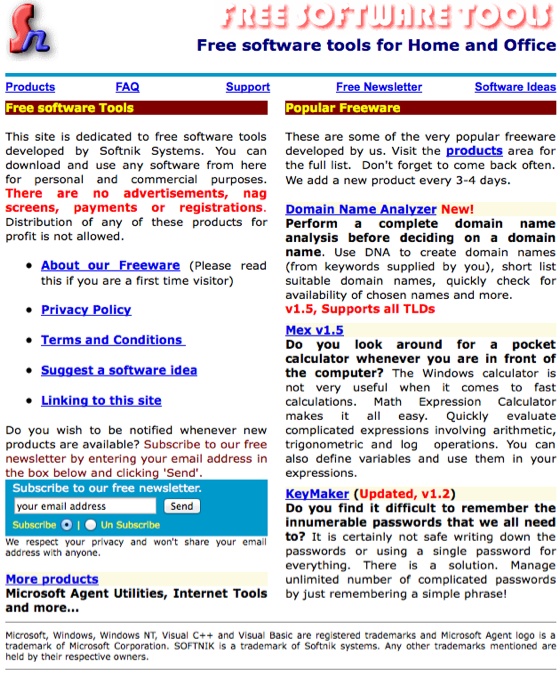 ---
The transition to DomainPunch.Com happened around January, 2004. By then the number of products had expanded to include a Mac OS X version of Domain Name Analyzer, Watch My Domains Pro and Watch My Domains ISP.
FindGoodNames.Com in late August, 2000
---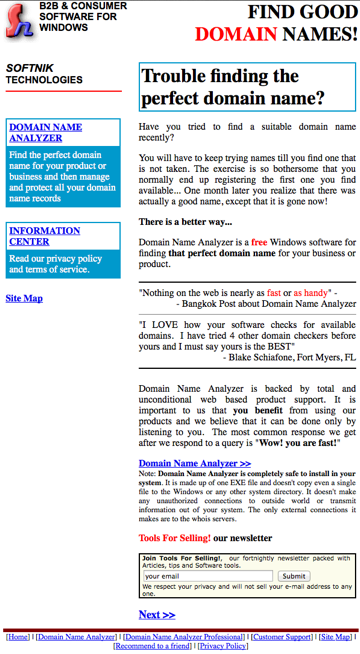 Pick of the day on August 15, 2000 at Slaughter House. This, now defunct, software download site was owned by Andover.Net, the then owner of Slashdot.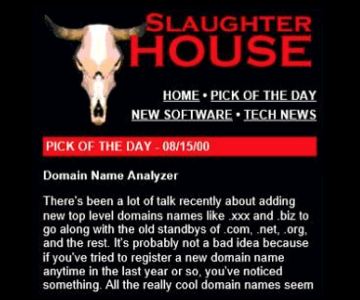 Other Related Software
Domain Logo Designer
Domain Logo Designer Pro
---
Now For Web Servers Too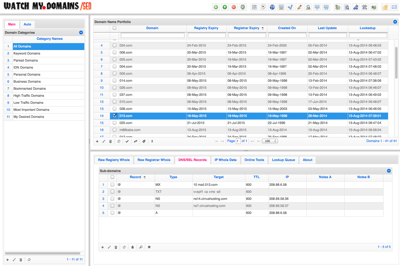 WatchMy Domains SED For Linux/ Mac/ Windows web servers. Install on your own web server, access from any device anywhere.