Watch My Domains SED v2 - User Guide
Version 4 is now available.
---
Watch My Domains SED Server edition is a special, web based, version of our popular Domain Portfolio Management software that can be installed on an internal server. The server edition is also available as an add-on purchase to existing Watch My Domains ISP (site license) customers.
Please use one of the links on the left to learn more about the application.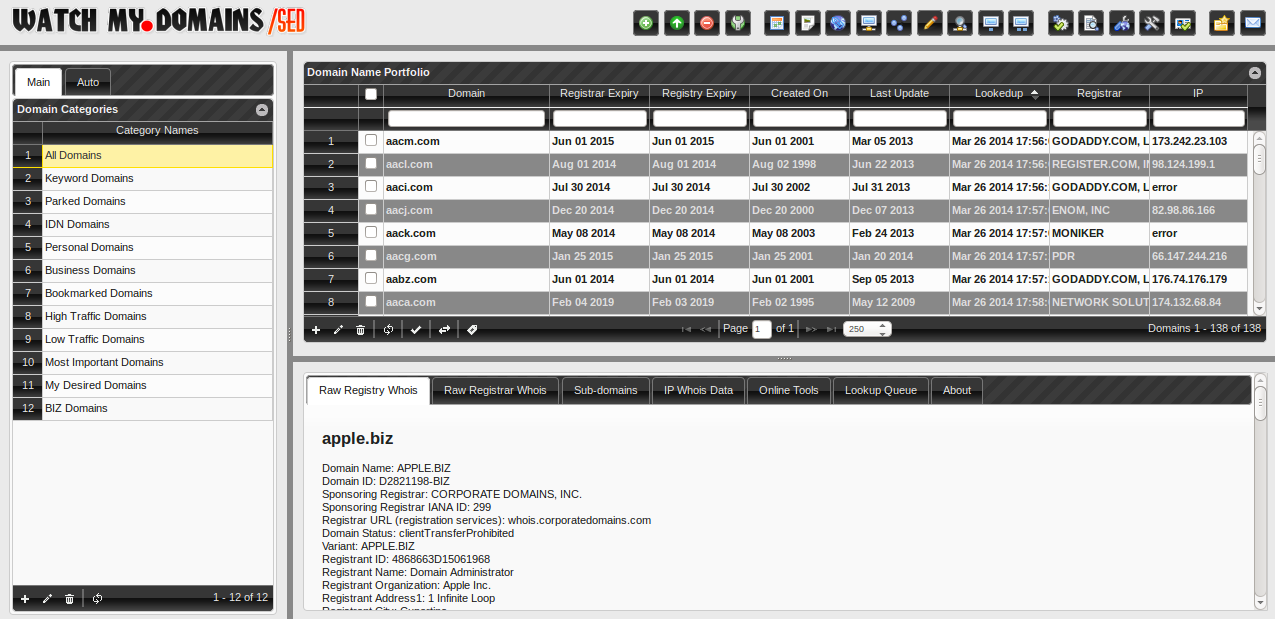 You may also want to read...