How to create and administer additional users
User Administration Screen
Click on the 'User Admin' button in sidebar menu to open the user administration screen.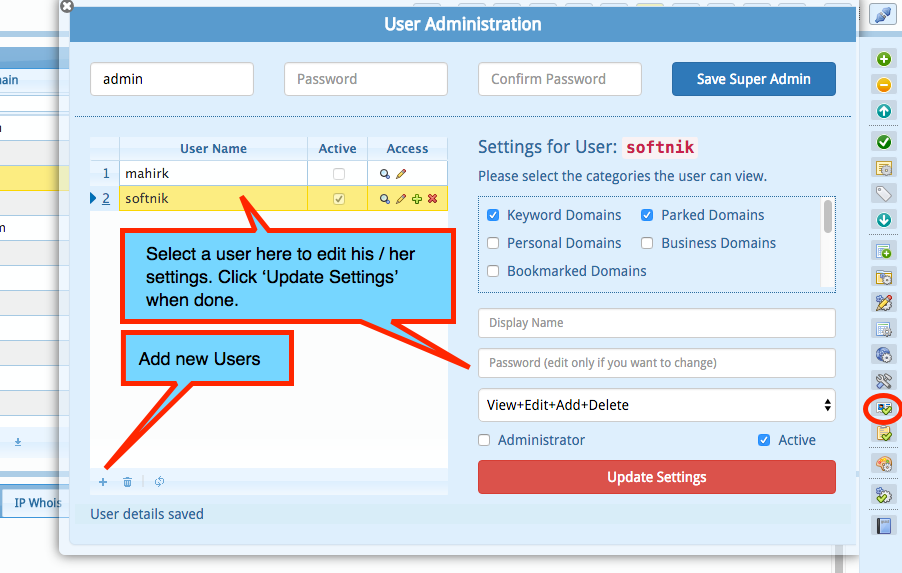 You can add new users, delete / edit existing users in the 'user admin' screen. If you assign a user as an administrator he or she will have complete access.
Specify the Domain Categories
You have to specify the domain categories the user will have access to. You can do this by copying and pasting the required category names into the box and then clicking 'Update'.
Non-administrator users with no categories enabled will not be able to see any domains in the table.
You can find information about the currently logged-in user in the 'About' panel.