Install and Try 'Watch My Domains SED' for 30 days on a DigitalOcean Cloud Server for Free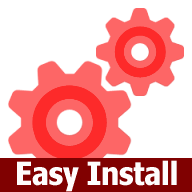 This is a fully automated installation of Watch My Domains SED on a bare-bones DigitalOcean droplet. You don't really have to do anything except create a droplet and then map the IP address of your droplet to a hostname (done by logging in to your registrar / DNS provider). The bash script will automatically install Apache, PHP, MariaDB, ionCube loader, Let's Encrypt SSL and anything else required for Watch My Domains SED. It will also create the required cron jobs.
About DigitalOcean
DigitalOcean is a cloud computing solution provider with multiple datacenters all over the world. We will be using DigitalOcean to quickly deploy a droplet, setup the server and then install Watch My Domains SED on it automatically. You don't have to do any technical stuff, everything is taken care of through a script from us.
If you have never used DigitalOcean before you can get a $10 credit by signing up using the following link. That $10 credit is more than enough to evaluate Watch My Domains SED for 30 days. You will need to provide a credit card and billing details to DigitalOcean.
After you signup with a valid credit card, and if you haven't signed up before, you will get a $10 credit in your account.
Create Your Droplet & Install Watch My Domains SED
Use the Create Droplet option to create your droplet. You should select the following options.
Debian 9.x x64 (latest x64 distribution of Debian)
Either the 1GB or 2GB Memory Droplet
Choose any datacenter close to your location / region
Add an SSH key if you have one and you understand what it means, otherwise ignore.
Specify the hostname you want to use. Hostname is what you will enter into the browser to access the final installation. You can use whatever you want as long as the corresponding domain belongs to you and you can setup an A record for it at your registrar / DNS provider. A typical hostname could be domains.yourcompany.com.
Click Create
DigitalOcean will create the droplet and display the IP address of the droplet. Copy it and then go to your registrar / DNS provider and map the hostname to the IP address. Once you are done the hostname should resolve to the IP address of your droplet.
Download and Run the Installer
Now login to the server using SSH and using the root password that was emailed to you. You will be asked to change the root password. Do so and then do

cd /root

wget https://domainpunch.com/downloads/wmdsed3-debian-9-php-7.0.sh

chmod u+x wmdsed3-debian-9-php-7.0.sh

./wmdsed3-debian-9-php-7.0.sh  your_email_address_here

Don't forget to enter the email address in the last command.
This will install the required packages and the application.
Screen Shots