Tool Box
Renew & Register Domains
The toolbox module in Watch My Domains SED is useful for renewing and registering domains at supported registrars.
Only Administrators can use the toolbox. Currently only Namecheap is supported and you will require API access at Namecheap.
You can access the toolbox from the administration or dashboard modules or from the top toolbar in the domain table interface (screen-shot below).

Selecting Registrar
To get started with the toolbox, select a registrar profile from the drop-down list at the top. This list will be populated only if you have created a registrar / data source profile for a supported registrar.

Renewing Domains
You will now see a list of all the domains registered at this registrar. Click on a domain if you need to renew it or change it's name servers.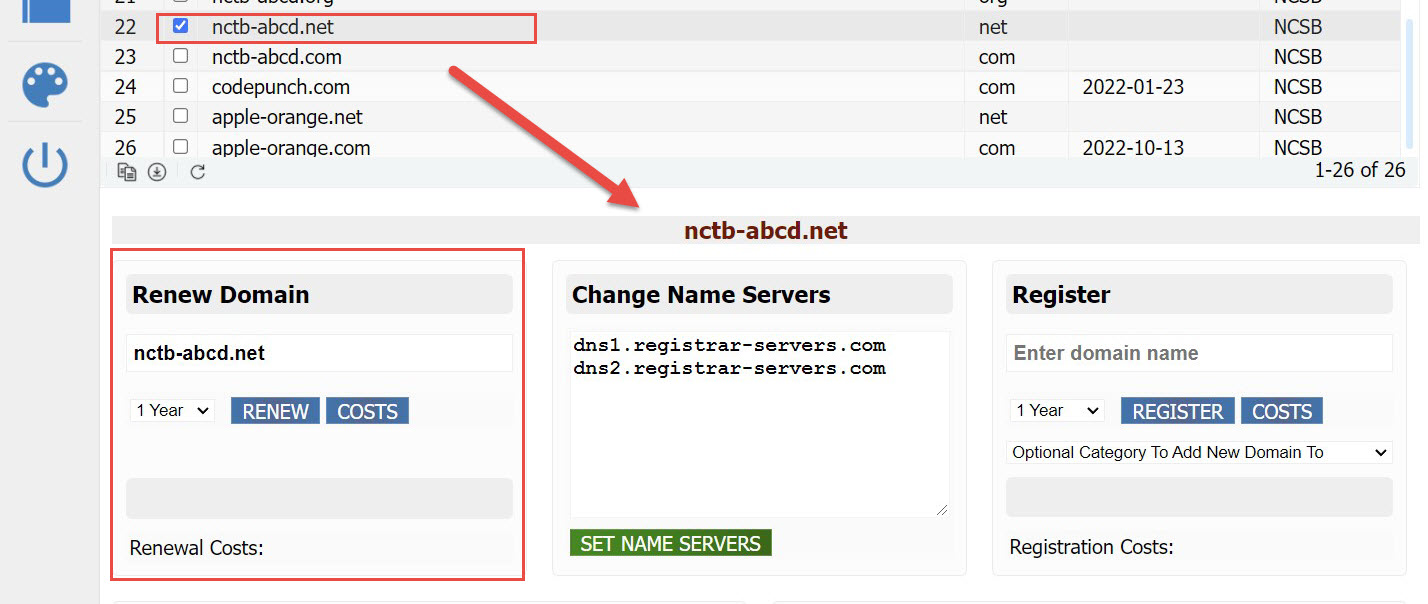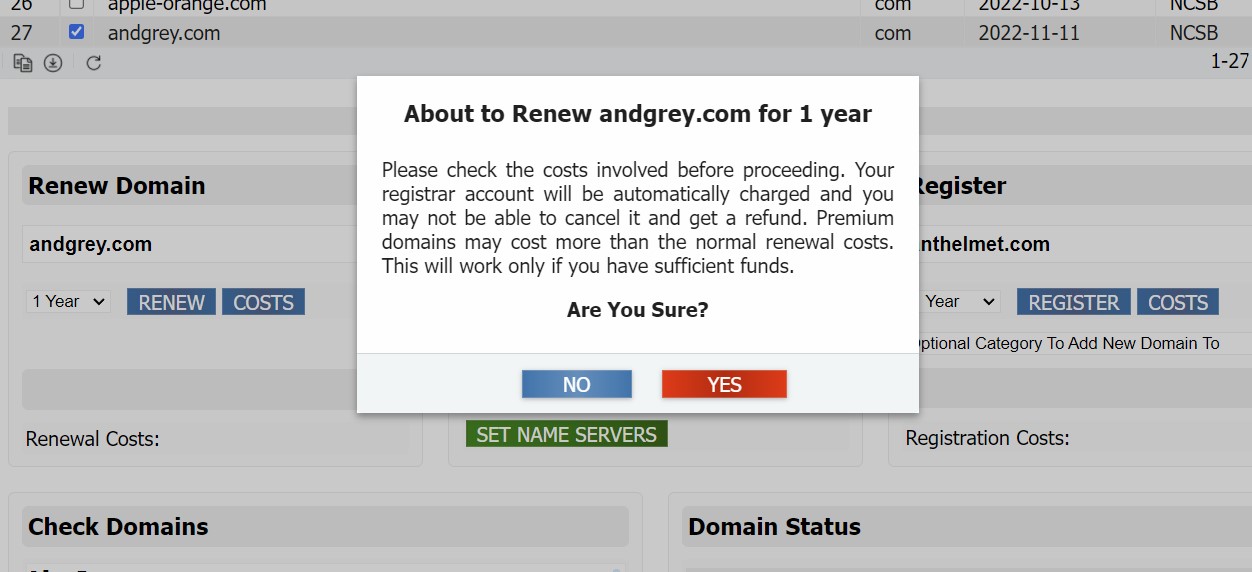 Registering New Domains
Use the 'Check Domains' box to check domains for availability. Please see the screen shots below.