Visual Themes in Watch My Domains SED v4
Selecting a Theme
You can select a visual theme in Watch My Domains SED using the 'Select Theme' button in Domain Table interface. You can also customize the fonts and set the default text size.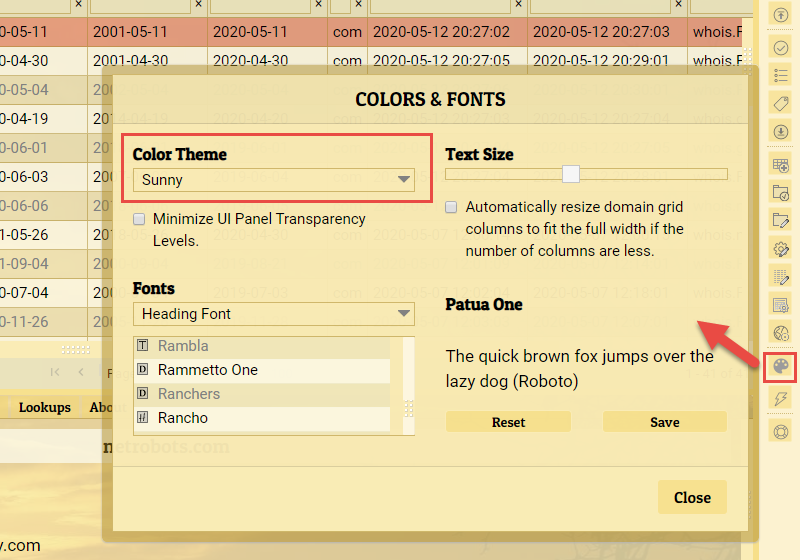 It is possible to change the background image from the administration | settings | branding module.
Please also see
Creating Additional Themes
Themes are simple JSON files that define various colors and backgrounds. You can create your own themes easily by opening any of the .JSON files in the lib/layout/themes folder using a text editor, saving it to a new name and then editing it's contents. After you have edited the contents, open the application in your browser and the new theme name will automatically appear in the theme selector list.
Available Default Themes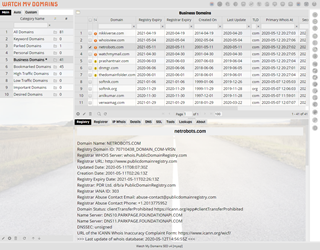 Gray Theme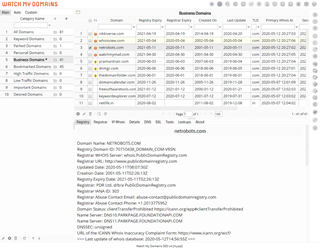 White Theme
---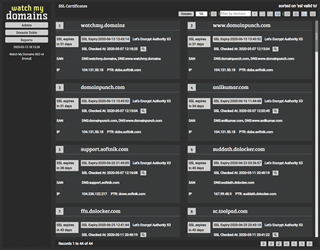 Black Theme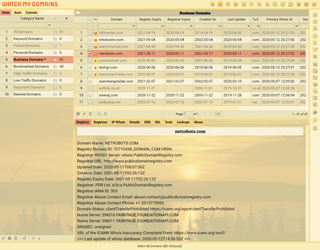 Sunny Theme
---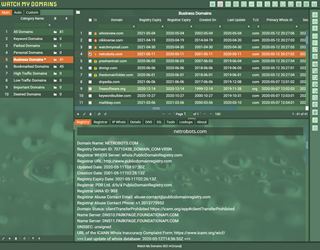 Jade Theme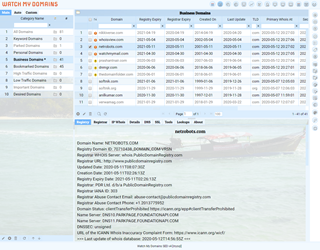 Blue Sea
---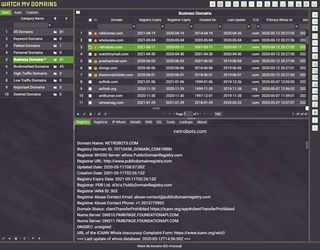 Egg Plant Theme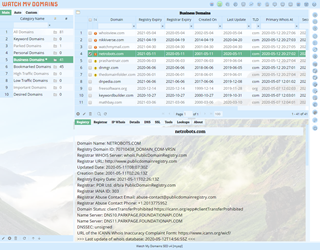 Mountain Sky
---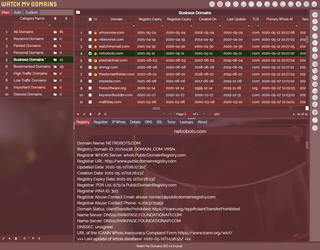 Red Wine Theme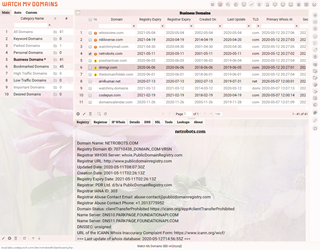 Rose Theme
---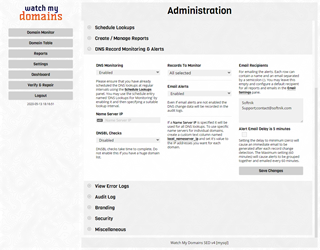 Flat Theme
Orange Theme