Custom Queries
Use the custom query builder to construct customized queries that will display only the domains you want.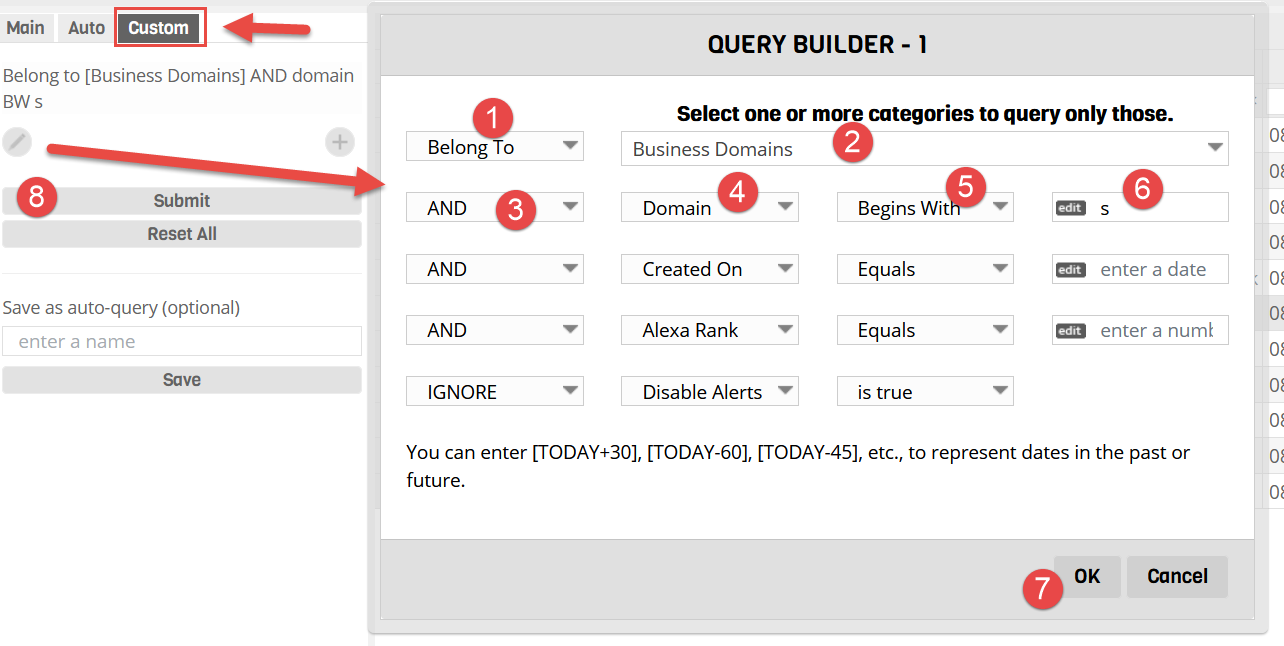 You can also create multiple queries and merge them. The screen shot below shows two queries that when merged will find 'business domains registered at GoDaddy or domains that will expire in 60 days'.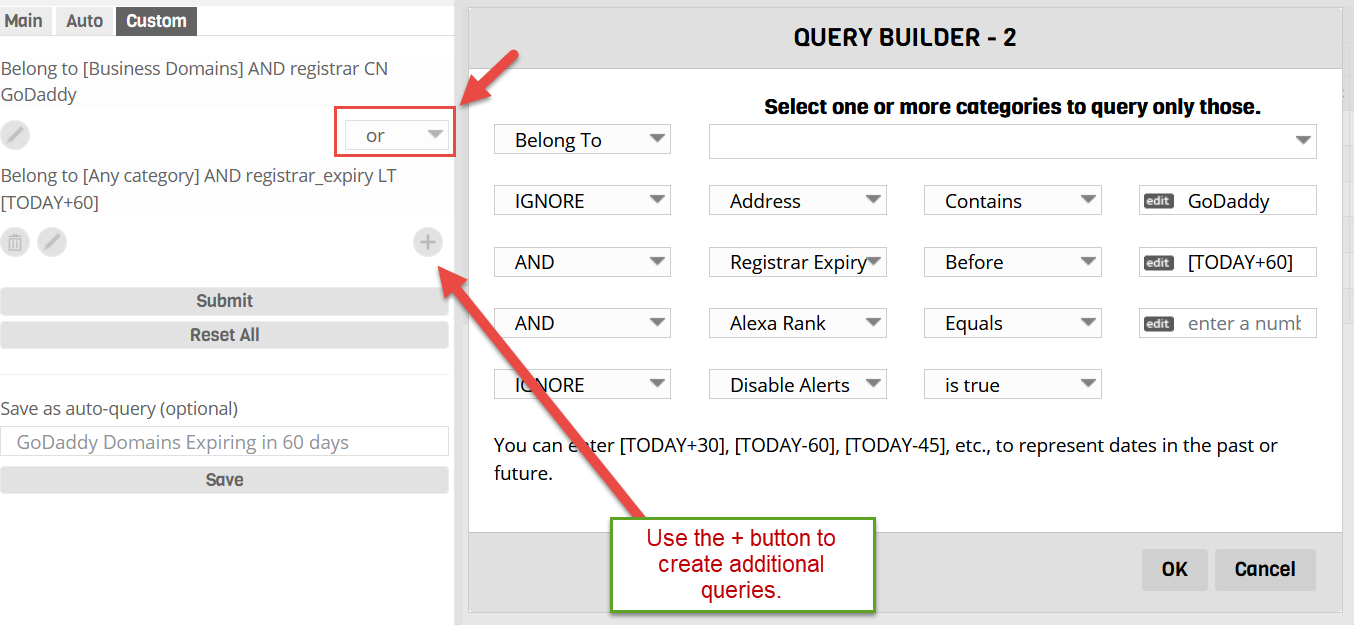 Save as an Auto Query
Once you create a custom query, you can save it permanently as an auto-query. First test if your query is working fine and then specify an auto-query name and click the 'Save' Button.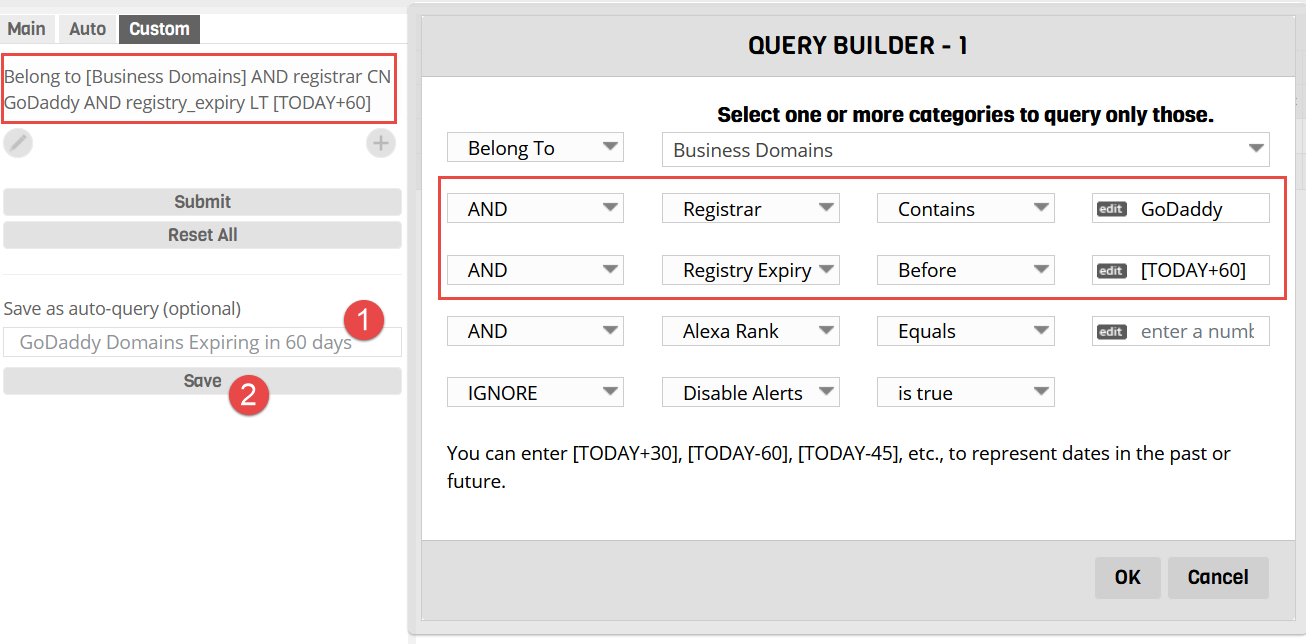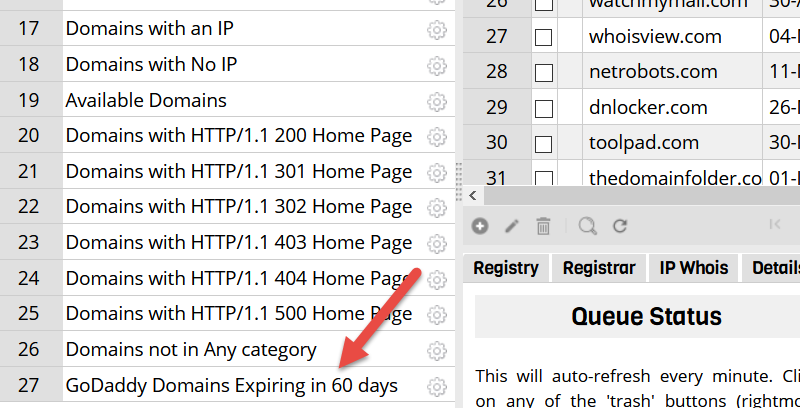 Please also See