Using RDAP instead of Whois
Registration Data Access Protocol (RDAP)
The Registration Data Access Protocol, or RDAP, is soon going to replace the traditional port 43 Whois. Once RDAP has been deployed, ICANN no longer requires gTLD registries to provide a port 43 whois service.
Registries and registrars are likely to begin providing more information about their plans to phase out the port 43 service in due course. This will happen after the current Registry Agreement (RA) and Registrar Accreditation Agreement (RAA) are amended. As per an ICANN blog post negotiations have been initiated to begin this process and to define a coordinated transition from the WHOIS protocol to RDAP.
How to Use RDAP instead of Whois
The Settings module allows you to configure supported TLDs to use RDAP instead of Whois. You can set the domain lookup sequence to 'Whois Only' or 'RDAP First' for each TLD. Please see the screen shots blow. We will also add support for authentication for additional data in the future.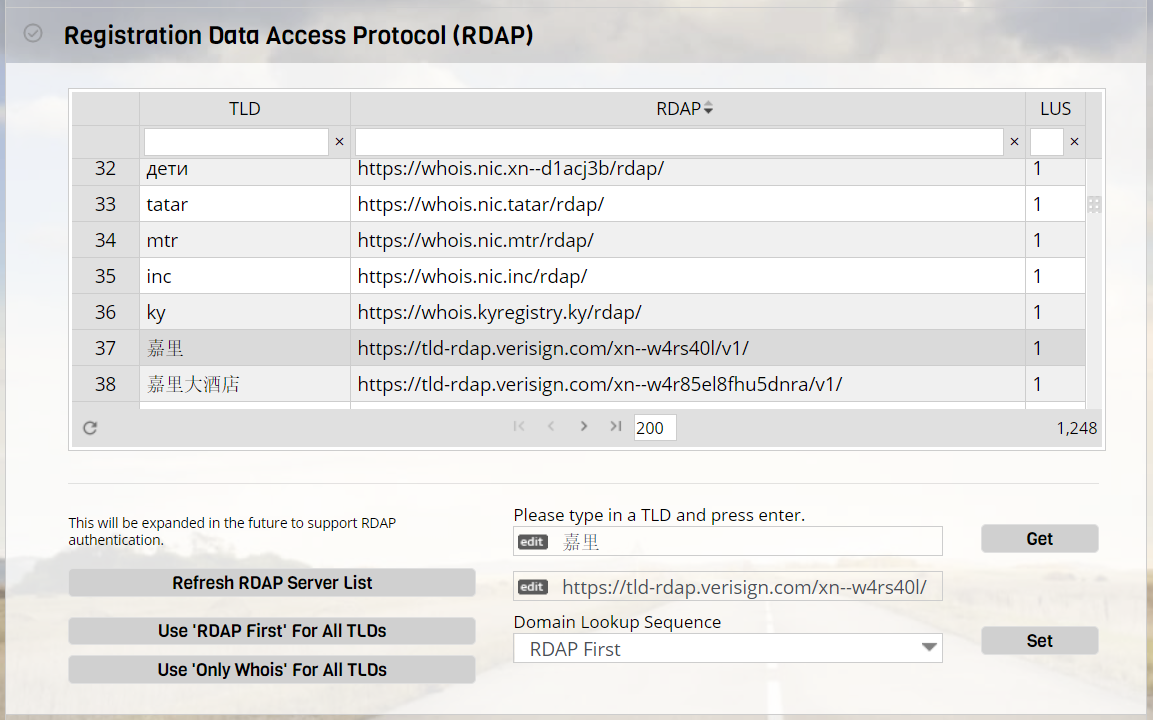 Sample RDAP Output