Download Watch My Domains Pro v6
Windows 10 / macOS Desktop, Entry Level Software
Beta Download For Windows 10 & macOS
Please download the version appropriate for your version of Windows 10 (here's how to check)
---
This is a very early beta version of the macOS (Intel) edition. The application is signed and notarized so you shouldn't have any problems opening it, please let us know otherwise. We will be releasing separate downloads for Intel and Apple processors later.
Some of the database operations in the beta editions will be slow.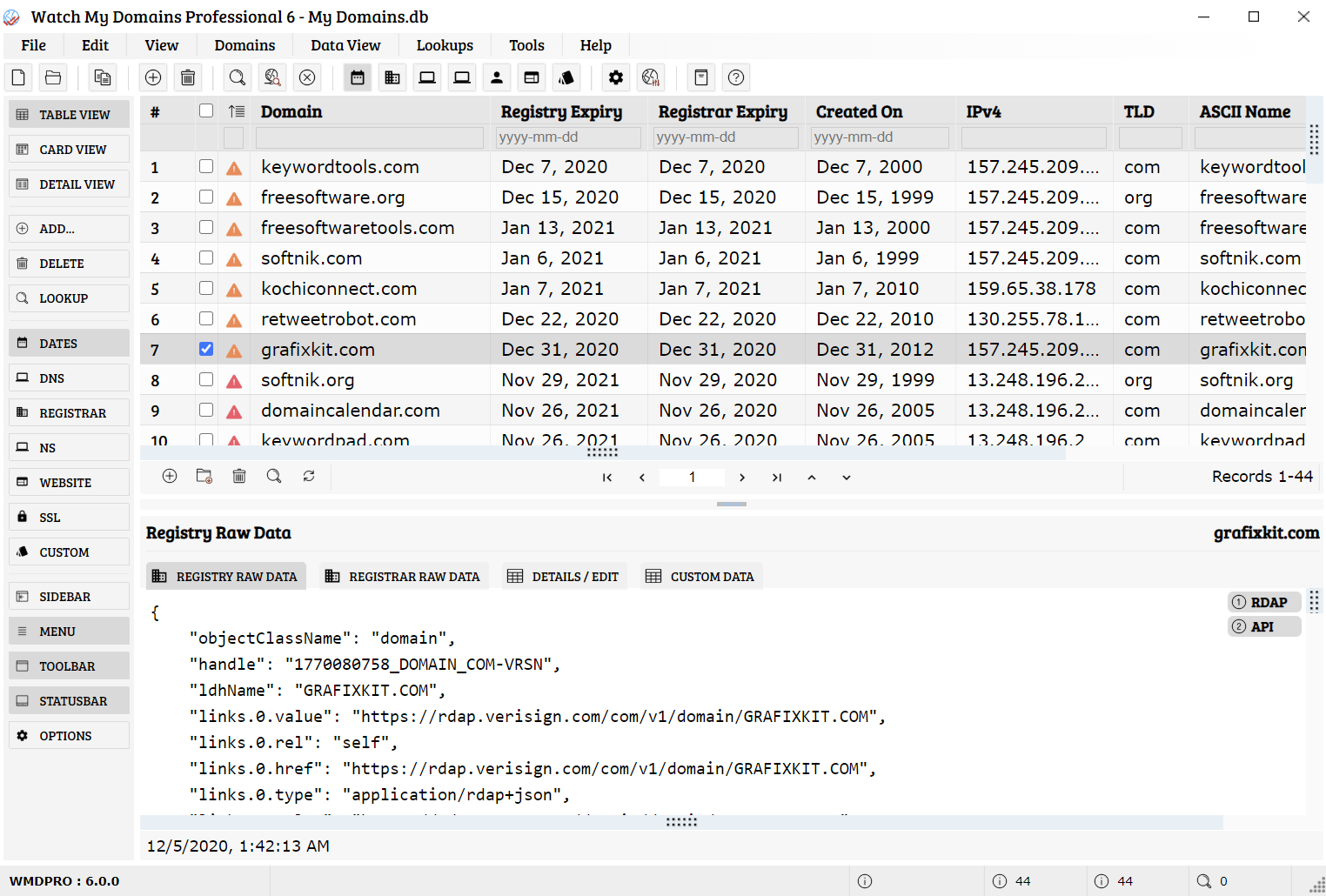 Watch My Domains Pro is an entry level Windows and macOS desktop software for monitoring and managing your domain name portfolio records and the associated basic DNS records. Use it to keep track of expiry dates, name servers, MX records and associated IP addresses of your domain names.