Domain Name Management Apps for Linux Desktops (Ubuntu, openSUSE, etc.)
Use a Linux Desktop?
Most of our Windows software products will run under Linux if you install Wine, a Windows emulator. Here is a screen-shot of Domain Punch Professional running on Ubuntu.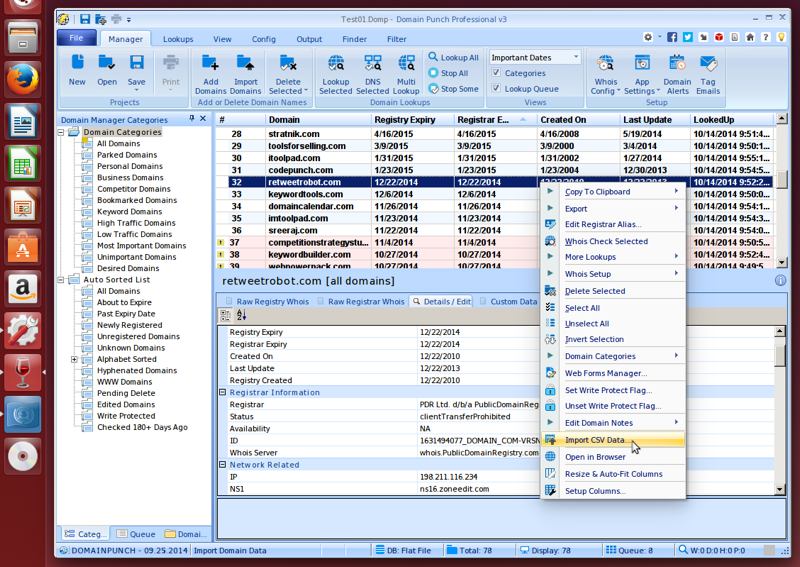 Products like Watch My Domains ISP and Domain Name Analyzer Pro will not run on Linux (+Wine) because these require Microsoft Jet DB drivers. You may be able to get them working if you install ODBC drivers using winetricks. Please see "Getting native ODBC drivers working" for more details.
Downloading and Installing Wine
Please visit the WineHQ download page for more information.