Watch My Domains Basic For Windows
Free domain name manager that supports up to 20 domains. Manage new and old gTLDs, country code domains and International Domain Names (IDN).
Manage Small Domain Name Portfolios using Watch My Domains Free Edition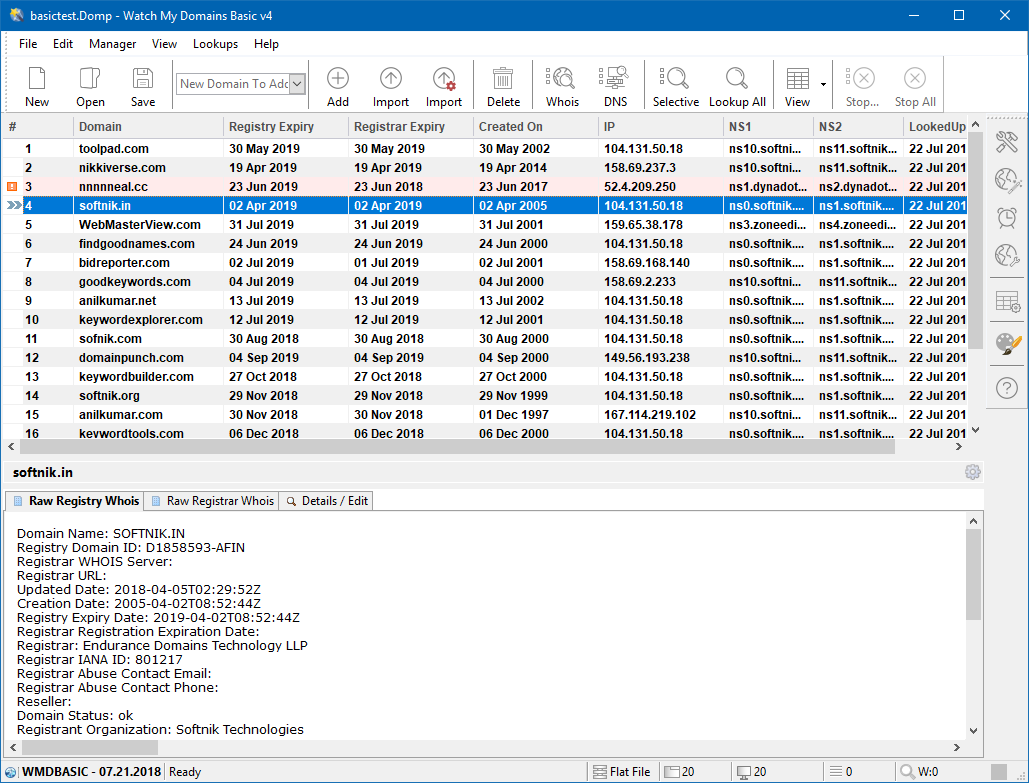 Primarily meant for individuals and businesses with less than 20 domain names.
Free domain name portfolio management software for the Windows desktop
Supports old and new gTLDS (guru, company, bike, etc) and IDNs (International domains)
Monitor expiry dates, name servers, domain contact addresses, associated A record and more.