Download Domain Punch Pro v4 for Windows
The software is completely safe to install. It is also digitally signed and authenticated to ensure that it hasn't been altered or corrupted. Windows will identify the publisher as Softnik Technologies.
---
---
A new major version upgrade was released on 21 February 2018. Your registration code for v3 will not work for v4. Please check your upgrade eligibility or download the version you purchased (scroll down to the 'Previous Versions' section).
---
This is a fully functional copy of Domain Punch Pro v4 for Windows. You can download, install and fully evaluate the application for as many days as you reasonably require before purchasing. It will work for 30 days, but you can extend the evaluation by contacting us.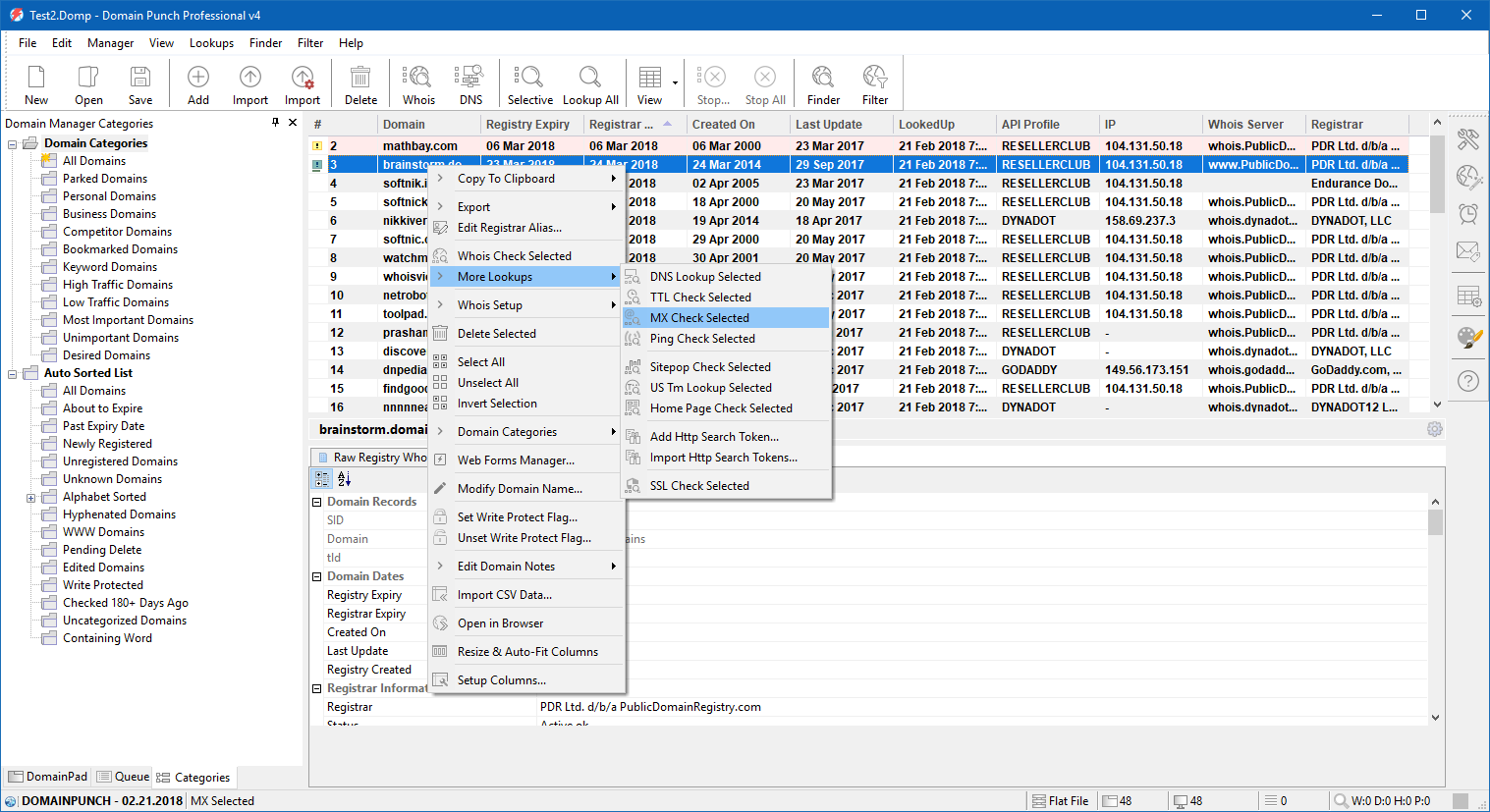 Please contact us for special prices on upgrades from versions 1 & 2. Use the link below for upgrading from version 3 to 4.
Previous Versions
This section is for customers who had purchased an older version of the software and haven't upgraded to the latest version yet.
We strongly recommend that you obtain the latest version 4 to stay current.
You can purchase an upgrade to v4 (if you own an older license) at a special price. Please contact us for details and purchase links.
Download v3
Download v2
Download v1
System Requirements
Windows XP, Vista, 7, 8.x, 10, 11 and Most Linux Systems (if Wine is installed).
The setup program will install to the current user's folder if the user has no administrator or power user privileges.
To install into the "Program Files" folder you should be logged in as the administrator / power user. You can also do this by downloading the setup executable, right clicking it and selecting "Run As Administrator".