Watch My Domains ISP - Try Before Purchase
Download Now
For Windows XP, Vista, 7, 8.x, 10 & 11
---
The software is digitally signed and authenticated. Windows will identify the publisher as Softnik Technologies.
The setup program will install to the current user's folder if the user has no administrator or power user privileges. To install into the "Program Files" folder login as the administrator / power user or by right click the setup executable and select "Run As Administrator".
Please contact us to obtain a new trial license code if you see an "evaluation ended" message and you want to extend the trial beyond thirty days.
Registration code for v5 is required to upgrade. Please contact us if you don't have your registration code.
Watch My Domains ISP v6
This is a fully functional copy of Watch My Domains ISP for Windows. Please note that your registration code will not work on any of the demo versions (the demo versions will have 'demo' in the title bar of the application window).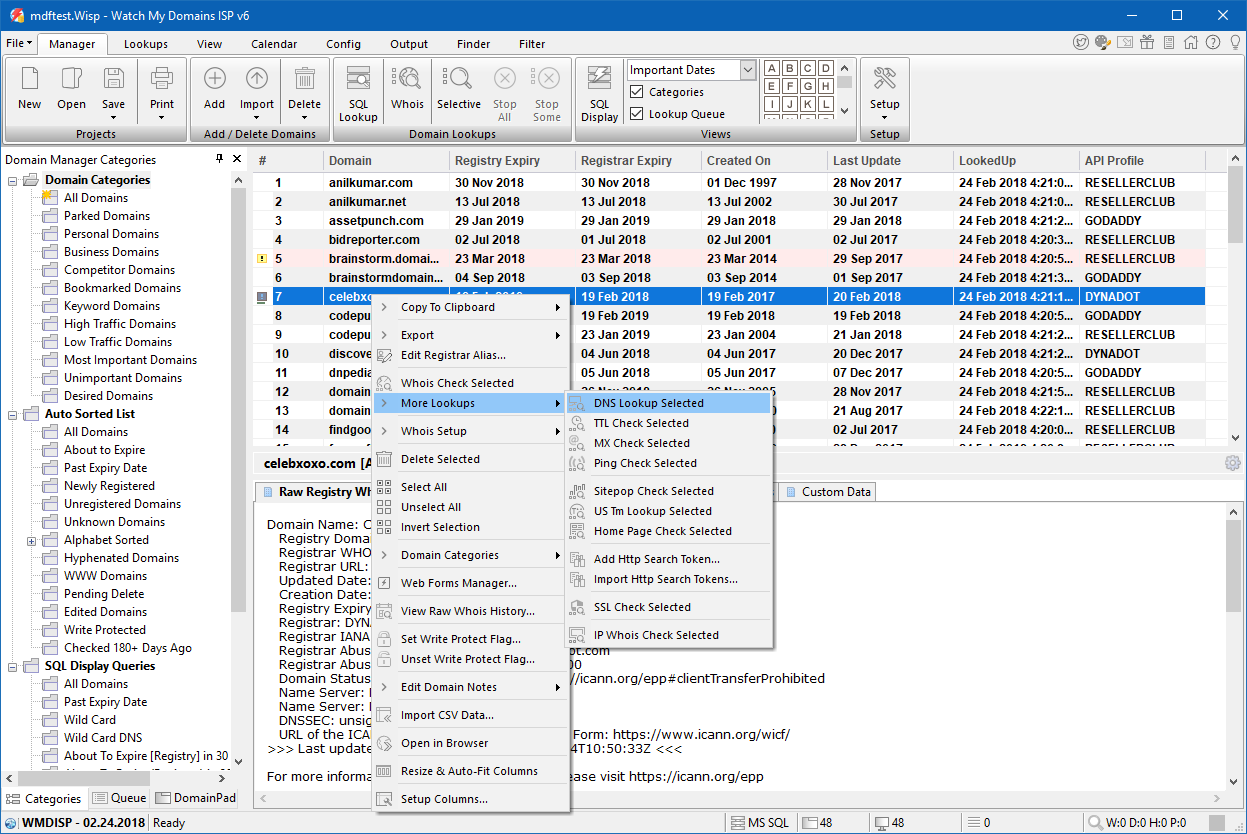 To download any of the older versions, please scroll down and look for the "Older Versions" section.